Preparing for a big camping trip is as nervous as when you host a party and never do you want any of your inviters to get bored with it. And in this case, it's your family members, your kids, your friends, your loved ones.
Don't worry. I'm here to share some secrets that allow not only your family and friend during this vacation but also you have fun!
A hungry belly has no ears
Delicious camping meals are the best thing to enlighten the mood of every camper.
And it's happier to the preparers if they are also easy to make. With good preparation, even the simplest snacks can make the meal more tasteful and here are some ideas:
1. Pancakes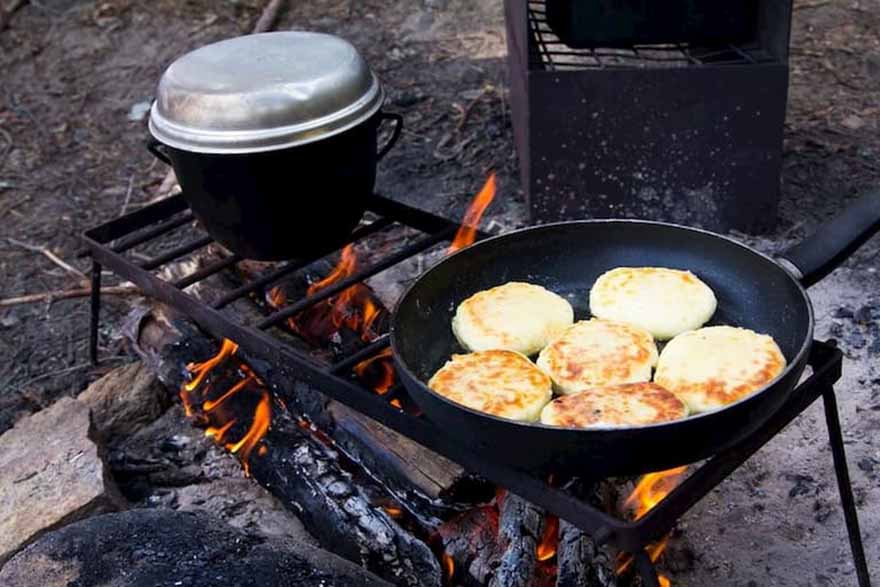 This is a perfect breakfast for everyone.
To simplify your preparation, crack eggs into the biggest mason jars that you have and keep them in a cooler or mini-fridge (if you're car campers) until you are ready to cook them.
The number of eggs depends on how many campers in your trip and the number of recipes that you intend to use them.
About the pancake batter, go the dry mix before starting the trip and store it in another mason jar.
These simple tricks will help you two things:
Avoid eggs breaking
More time to sleep in the morning
When it's time to make pancakes, just add eggs and water to the mixed powder, shake, and ready to cook.
Bonus:
Another neater trick is to mix everything (including dry powder, water, and eggs) at home. Then, fill it in plastic storage bags, tie off one end and store in a cooler.
When cooking the breakfast, use it as a piping bag by cutting one corner and there you go.
2. Pizza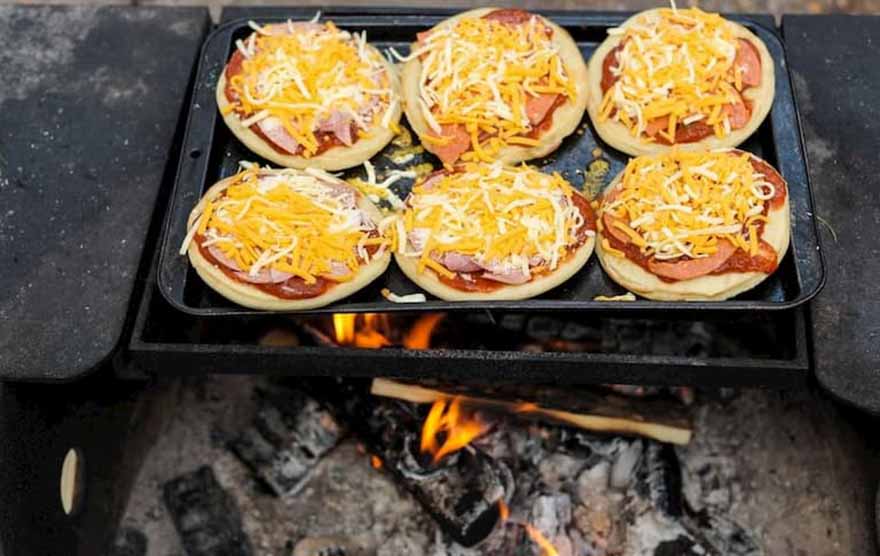 Pizzas, a delicious, must-have dish in any outdoor BBQ party or a complicated recipe to prepare – defined by many housewives and moms.
But if you choose to cook the pre-made pizza crusts that are packed in a tube, it's another different story.
All you need to prepare is a Dutch oven and a stove or campfire.
3. Campfire cones
Soup up your camping meal will a simple-to-make and kids-friendly dessert – campfire cones.
Fill some waffle cones with sweet treats (such as mini marshmallows and chocolate chips) and a combo of fruits, wrap them by food foil and place in the campfire. Wait for 4-6 minutes and ready to serve.
Power Outsource is a must-have
If you particularly plan a camping trip for several days or at least, sleeping overnight outdoor, there must be a power outsource for lighting and charging people's smartphones.
The same power needs with mini-fridges or freezers.
There are many ways to get the power to outsource, like asking the campground owner or bringing your own generator.
Trust me, with a reliable power outsource, everything is much easier to prepare, enjoys, and fewer headaches.
Outdoor Activities
As this is an outdoor vacation, don't just stick your eyes on the LED screens of smartphones or tablets.
Make it more specific by some interesting outdoor activities.
1. Physical activities & Sport
Bring along any sports equipment that you have at home and play it during the trip. Some common Sports for camping are:
Frisbees
Kites
Bikes
Hiking
Football & soccer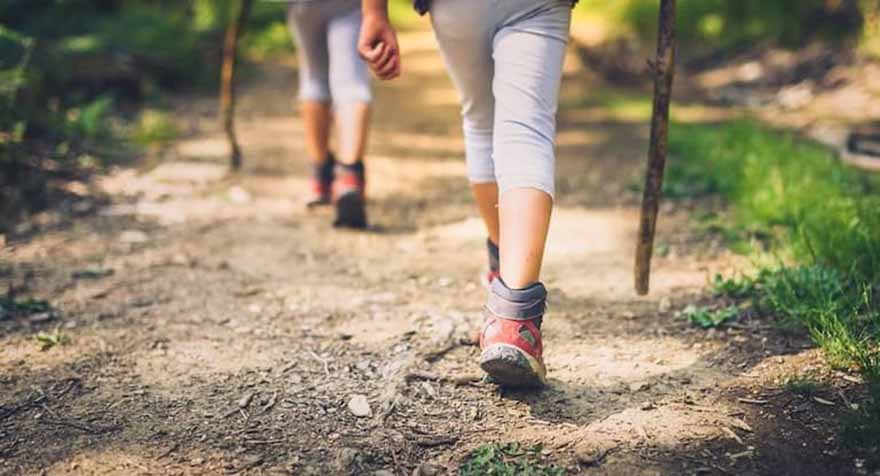 If you go camping in a large group, most of which are kids and teenagers, celebrating some active games, like hide-and-seek, red rover, capture the flag, sardines, or tag.
2. Water activities
If your camping spot is near the water, prepare some bathing suits and have fun in the water. From the simple games, like:
Swimming
Fishing
Build a sandcastle
Tone skipping
Paper boats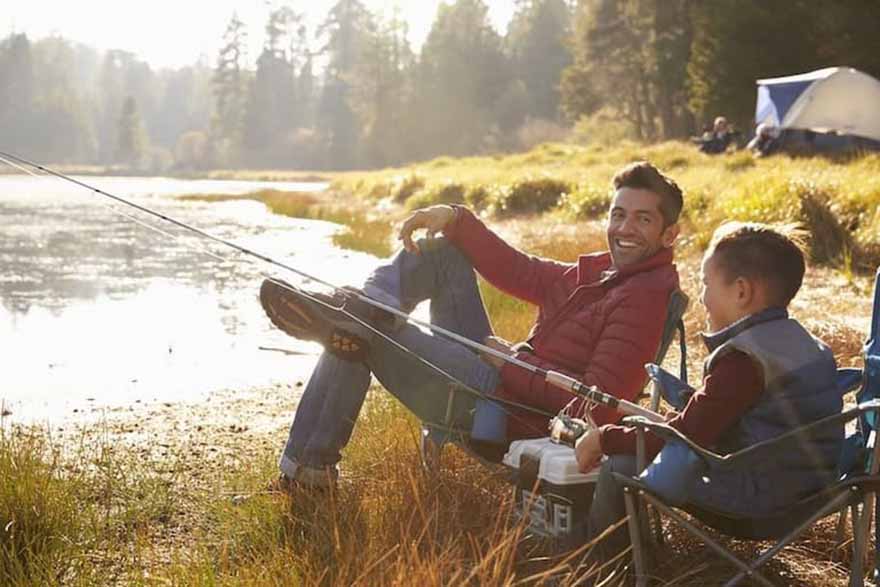 To the more complicated but exhilarating, such as play water volleyball, go tubing, snorkeling, diving, kayaking and so. Even if you aren't near the water, try squirt guns and water balloon fights.
3. Explore nature
Part of camping trips is to explore the wonderful outdoors, getting closer to nature.
Nature exploration is also good for kids and teenagers to understand more about Mother Nature but remember to tell them not to damage or disturb the wildlife.
Some favorites of mine are:
Nature gathering (bugs, leaves, flowers, rocks, and pine cones)
Taking pictures of the fauna and flora that you've found
Picking wild fruits
Animal watching (birds or deer)
Or you can take advantage of your kindling to collect firewood, preparing for the campfire in the evening.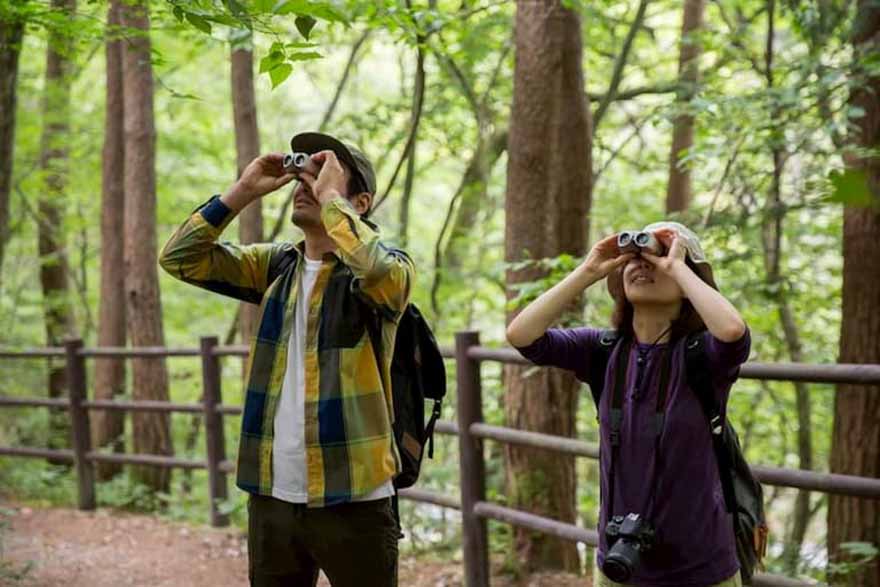 For people who love relaxing and chilling out, especially the elderly or parents, think about hanging some hammocks and enjoy nature in your way. Such as listening to the birds singing or watching trees blowing in the wind.
"Indoor" Activities
I mean the activities for people to play inside their tent.
There are some regions or areas where the weather is really unpredictable. Prepare some "indoor" games to play in the tent is a good backup to ensure everyone is still fun despite the bad weather.
If it's a several-day camping trip, think about the bathing issues when you (especially your kids) are outdoors.
Camping is pretty dirty and letting your kids play too much around will be a big matter when it's time for showering.
Unless you go camping with an RV where there is a small bathroom to bathe, consider getting a small tent for kids to play in, bring their favorite toys.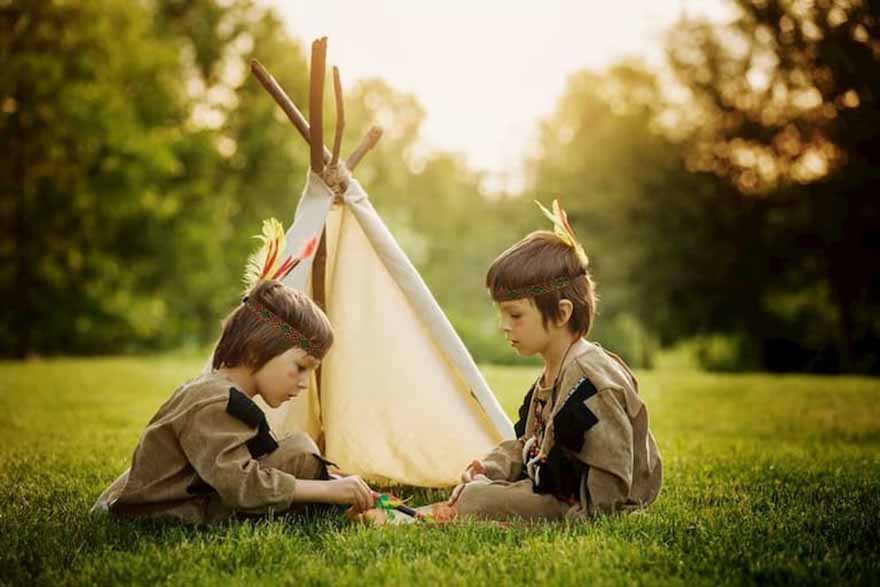 Night Activities
Campfire is the most typical activities at night during a camping trip and it's really fun.
It's also the time where people gather around the fire, chatting or grilling some simple snacks, like pizza on the Dutch pot (as I suggested above) or marshmallow.
Or, you can all gather inside a large tent, playing cards or Uno together.
Conclusion
There are a lot of ways to have fun or more fun while camping. All you just consider are the favorite games of all members, their health conditions, their wishes when joining this outdoor vacation to pick the suitable ones.
Hope this article was helpful to you. Thanks for reading!