I love traveling outdoors no matter where it is and I'm sure you're the same. There are just so many things to do; go long walks and experience amazing views, go on a fishing trip across a vast lake or simply sit around a campfire with friends and family and talk about anything you want. This is why I love to go away as frequently as possible and travel widely, and ticking as many places off my list is important. This is the same for a lot of people and that's why Oklahoma could be a great option for you. There are plenty of things to do when you go away here and it could end up being one of your favorite experiences ever. However, there are still things you need to know before you go. What are they, then? Here are my top tips for traveling outdoors in Oklahoma.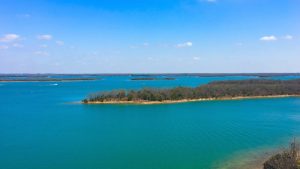 The first things you need to make sure you're on top of are any rules or laws in Oklahoma regarding some of your favorite hobbies. Chances are that when you go away on your trip, you will want to go fishing or hunting (or both) as these are pretty popular choices of activities. I don't blame you. However, there might be some pretty strict laws in place in certain areas that prohibit fishing or hunting unless you have purchased a permit or license of some sort. The punishments could be quite severe if you haven't, so it's definitely not worth the risk of changing it. It'll just end up ruining your trip and you'll be put off for a while. Make sure that you do the research and find out about any permits you require for areas you'll be visiting. Look at some Oklahoma Hunting & Fishing License information here.
Tips for traveling outdoors in Oklahoma
Next, I suggest you do some proper research on staying safe while you travel outdoors in Oklahoma. If you aren't thorough enough, you could put you and whoever you're traveling to danger. There are lots of types of wildlife in this state and chances are you'll be trekking through their habitats when you're on the move. Some of them might not like this and you need to be equipped with the necessary knowledge should any situation go south. You also need to make sure you have all of your accommodation in order; knowing where you'll be sleeping every night is very important. Even if you're just taking a tent, make sure it's warm enough for whoever you are with.
Last but not least, I recommend building a plan before your trip actually commences. A lot of people go away on these trips and wing things, and while this can be fun they come home realizing they've left out a few of the activities they wanted to take part in. If you sit down and put a plan in place, you can avoid this. Decide what you want to do while you're away and proceed to choose days for each of these activities; this will prove to be very effective.