Pests are not only a nuisance at home but also disease-carriers. They enjoy warm temperatures in our homes as unexpected guests. Such household pests include cockroaches, carpet beetles, bugs, fruit flies, and rodents. Many people consider keeping their houses clean and tidy as the best method to control pests at home. However, even the well-cared homes still have problems with pest infestations from time-to-time. Below are some of the improvements that one can adopt to keep pests away.
Have a Professional Trim of Your Trees
Ensuring that your trees are frequently and properly trimmed is essential. It helps trees grow properly, and also keeps away squirrels and rats. Squirrels can quickly jump from a tree to a roofline. Once they get into the roof, they can find their way into the house. They can also get into the house by using vines. Removing wisteria, ivy, and other climbing plants from outside walls and fences will prevent pest infestation.
Do Some Spring Cleaning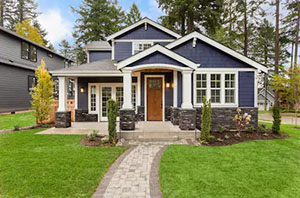 Spring cleaning activity evicts pests and gives your home a perfect top shape. Practicing good hygiene at home can keep pests, such as bugs away. Vacuuming furniture and floors can help remove traces of food that attract pests. This could be important if you find any traces of rats in the house. Carry out a regular and thorough cleaning of your carpets, pantry, trash can, freezer, and fridge. Additionally, wipe up any spills and clear up food scraps that could attract rats or bugs. Having a good daily cleaning routine is essential in keeping household pests away.
Inspect the Exterior of Your Home
Sparing some time to walk around your exterior home to check if there are any holes or cracks could be of great importance. In case of any holes or any small openings, you should take a preventive measure by sealing these holes. Even the most minor cracks could be a gateway for pests into your house. Also, in case you find pest infestation and colonies around your home, contact Excel Pest Services. They offer professional pest removal services for both commercial and residential properties.
Repair or Replace Screens
Cracks, damages, and holes on your screens create a clear path for insects to get into your home. Therefore, it's important to take a quick inspection of your doors, windows, and screens frequently. This will ensure that the badly damaged screens are replaced and those that no longer fit replaced.
A Clean Sweep on Gutters
Twigs, leaves, and debris can clog gutters and prevent water from flowing. Stagnant water in the gutter leads to moisture accumulation, which can attract pests. Small pests and animals usually shelter in dark and moist areas. You should remove leaves and twigs on the gutters to eradicate pests inhabiting on the roof. Conducting a clean sweep on the gutters is a simple and effective way to protect your home from pests.
Using commercial poisons and traps for pest control could be less effective and more costly. Practicing some simple home improvement methods mentioned above will help you do away with pest problems in your home efficiently.