Pop up hunting cabins are popping up everywhere. It's a no-brainer why these handy, portable camping items are experiencing a resurgence in popularity. Even primarily in hunting circles.
What's not to like about a portable hunting cabin? Protection from bugs in summer and wind chill in fall. Pop-ups also provide insulation in winter and can double up as a hunting blind. Apart from all-season tents, hunting cabins offer a more long-term solution that's, in the end, a more suitable option for the serious hunter.
There is a wide variety of portable hunting cabins on the market. Keep reading to find out which one is the best one for you to make your adventure exciting!
What Can I Use a Pop Up/Portable Cabin For?
For those of you who want a pop hunting cabin to do more than provide protection for a hunting party of 4 to 6 people. Choose a portable shelter that does just that. When your pop-up cabin is out of commission during the off-season, set it to good use as an ice-fishing warming hut, workshop, tool shed, or seedling house.
If your children need a playhouse or you want an office or den extension, a pop up cabin is the ideal solution. Extra guests, check. Additional storage, double-check. Pop up hunting cabins are functional and highly useful items to buy.
Portable Cabins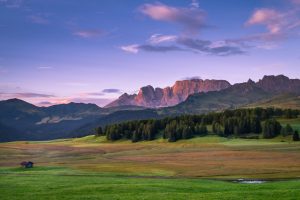 If you are hunting or camping in bear country, using a popup cabin is preferable to sleeping in a tent. The bears will still come calling if there is food left out, but the fabric/wooden board covering used to construct pop up cabins are manufactured for greater resilience. Fully insulated as well, including a dead-air gap to prevent condensation.
The convenience of being able to set up camp deep in the woods, far away from the hustle and bustle of campsite activities. Not forgetting that rules are a very appealing part of owning a pop-up cabin. Portable hunting cabins offer you all the comfort of a real cabin and the same mobility of a tent.
You won't need to apply for special permits when you use a Pop-up cabin as your main form of accommodation. Being free and mobile means you are never stuck looking at the same scenery.
No more having to drive back and forth from your hunting area to your camp
You can camp in comfort close to where you hunt
It's the perfect setup if you hunt migrating animals
There's no need to book in advance if the land is leased or public
Different Types of Pop Up Hunting Cabins
When you decide that a pop up cabin is the perfect addition to your next hunting trip, you will have a wide range of options from which to choose. There is no shortage of unique camping and hunting portable cabins, and they come in all shapes, sizes, colors, weights, and construction choices.
Portable Pop Up Cabin Trailer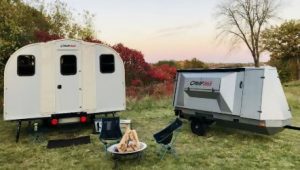 There's quite a range of portable cabins out there, but one of the most popular ones on the market is the Camp365. The Camp365 is so light it can be towed by a Prius, and it transforms at the drop of a hat into a spacious 100 ft2 /9.3 m2 cabin that comfortably sleeps, four people. The bigger trailer in this range offers standing room for six.
With a portable cabin trailer that literally pops up when you need shelter, you can even change out the wheels for skis and tow it onto the ice. There are a 2-burner stove and power outlets so you are not just sheltered, but warm as well. Most new hunting cabin trailers provide add-ons for such as mounts for kayaks/bikes, solar power capabilities, and ablution facilities. For more suggestion visit damntools.com.
Portable Hunting Shacks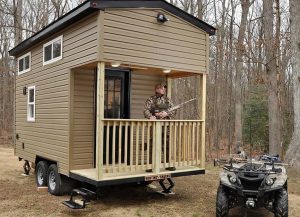 If you want to talk about downsizing, it doesn't get much smaller than a portable hunting shack. While not strictly deemed part of the pop up cabin market, no mention of portable hunting cabins would be complete without a mention of these little beauties.
A portable hunting shack looks like a miniature cabin on wheels and measures between 100 to 400 ft2 /18,5 to 37 m2. The originator of the mini-hunting cabin concept, Kristopher Angstadt, claims his inspiration for the idea came from the need to have a portable accommodation solution that was well-insulated and truly felt like a cabin in the woods.
It has to be agreed, his idea has translated into a cabin that any hunter would be happy to come home to at the end of a long day in the woods. The use of traditional building materials and finishes provides the occupiers with an insulation factor of 6 to 7 R-value. The use of natural elements, such as wood and varnish, means the mobile shack smells authentic as well and lasts for more than 30 years.
Portable Pop Up Hunting Tents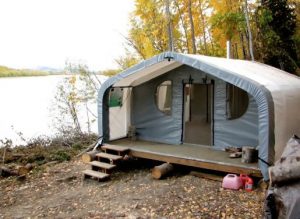 You've all heard about pop up tents for camping, so it was only a matter of time before the concept entered the hunting sphere, and it's no wonder. Portable hunting tents are super-convenient and ideal for many outdoor conditions. The tents are available in a wide selection of sizes, and most of them are covered in camouflage colors for double use as a blind.
These pop up hunting shelters are heavy-duty. Brands, such as WeatherPort, are purpose-built for the conditions hunters encounter in the wild. Each portable hunting shelter is made using Printed Fabric as a membrane over a high-strength metal frame of lightweight aluminum. Each hunting shelter has been engineered to fit into a carry bag and carried easily on an ATV.
While fabric may not be as long-lasting as a timber frame cabin trailer, don't make the mistake of thinking the materials used to make a portable pop up hunting tent are as flimsy as those used to make a tent for backpacking. Most of these companies have spent years developing unique frame systems, all-weather fabrics, and perfecting the design to guarantee the ultimate portable cabin.
They house a stove for warmth and cooking, beds for sleeping or resting, and even chairs to sit in when it's time for a chat. And every single item in the pop up hunting shelter is transportable and easy to assemble in no time at all. Don't confuse one of these manufacturing masterpieces with an ordinary camouflage tent at the hardware store!
Portable Cabin
As was mentioned at the beginning of this post, a pop up cabin can be used for many different purposes, and when you see a portable cabin, you'll understand the reason for this.
These are not some flimsy, laminated boards with a poly-tarp roof over the top; the portable cabin can be set up in under an hour which puts in at the outer edge of the pop up cabin definition. But no portable hunting cabin list would be complete without a mention of it.
How portable do you need your pop up hunting cabin to be? If your reply is, "Not so much," then you should look into getting a cabin in this range. You will need a designated truck to transport your portable cabin, and it will take more than one person to assemble it on the other side. But for the price range and comfort level, it's well worth looking into getting one.
It's recommended that you stick to one spot when using one of these portable cabins in the field, of course. This equipment can be custom made and pre-ordered before a hunting trip or hunting season kicks into gear.
It is ideal for any hunting party that knows where they are heading and has more than a weekend to spend outdoors. These cabins can even be expanded to sleep eight people, and this makes the setup and transport issues fade away in the face of such convenience.
Conclusion
If any of this equipment has to whet your appetite for hitting the wide, open spaces with a popup hunting cabin in tow, there are not many cons that we can mention against you buying one. It's the perfect choice for you if you hunt in windy conditions. You won't come back to basecamp to find your tent wrapped around a tree, and there are additions available for different terrains and environments.
The best thing about pop up hunting cabins is that you can pop them down when it's time to go home, and having one just makes for a more exciting adventure.