With 35,000 kilometers of coastline and a plethora of rivers and lakes to explore, Australia is the perfect destination for kayakers. While walking or driving sections of these routes can offer spectacular views, you gain a unique perspective from the water that is impossible to recreate. What's more, paddling can bring you to places that are impossible to reach on foot or by car, making your experience even more special.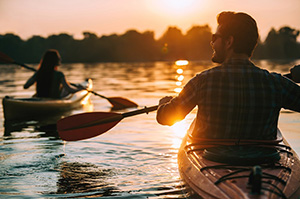 Whether you are looking for a mild or wild kayaking experience, Australia has something for every skill level and taste. Take your kayak to the coast, one of the country's stunning National Parks, or launch at a local river. Wherever you choose to paddle, Australia is the perfect destination for your next kayaking adventure. Your biggest problem might just be choosing where to go.
Let's take a look at four of Australia's best kayaking destinations to help you plan your next paddle adventure.
Hinchinbrook Island, QL
As the country's largest island national park, Hinchinbrook Island is a favorite with bushwalkers due to the magnificent Thorsborne Trail. However, witnessing the jaw-dropping beauty of these Hinchinbrook from your sea kayak is by far the best way to experience this protected area. Be sure to stick to paddling the outside coast as the inside channel is croc domain! Sea kayaks and trips can be arranged locally if you don't have your own equipment.
Ningaloo Reef, WA
Too often the Ningaloo Reef plays second fiddle to the Great Barrier Reef. However, situated along the shores of the Cape Range National Park, this spectacular World Heritage-listed reef creates a barrier from ocean swells, offering lagoon-like conditions for kayakers to enjoy. The crystal clear waters of the Azure Sea are home to reef sharks, loggerhead turtles, coral bommies, and a range of impossibly colorful fish. This is one destination that every kayaker must visit at least once.
Katherine Gorge, NT
Venturing into the outback under paddle power, you will feel like a true wilderness explorer. Katherine Gorge is the jewel of Nitmiluk National Park, consisting of thirteen gorges carved out of the Arnhem Land. Local tour operators can arrange half-day, full-day or overnight trips into the gorge. Experienced kayakers can paddle up to the ninth gorge, however, there are a number of sections where you may need to carry your kayak over rocky outcrops between gorges to push on through Katherine Gorge.
Sydney Harbour, NSW
The world-famous Sydney harbor is one of the most beautiful natural harbors on the planet. There is no shortage of ways to view the harbor, whether from the shore, from the sky, or one of the countless tour boats that run frequent tours throughout the day. However, witnessing the natural beauty of Sydney harbor from your kayak is hands-down the best way to appreciate it.
Inside the harbor, the waters are protested, providing calm morning conditions for paddlers to enjoy. Venture under the Spit Bridge to Garigal National Park, navigate the waters of the Middle Harbour, or find your own route through Sydney Harbour. With a multitude of areas to explore, you can take your time exploring the area under your own paddle power.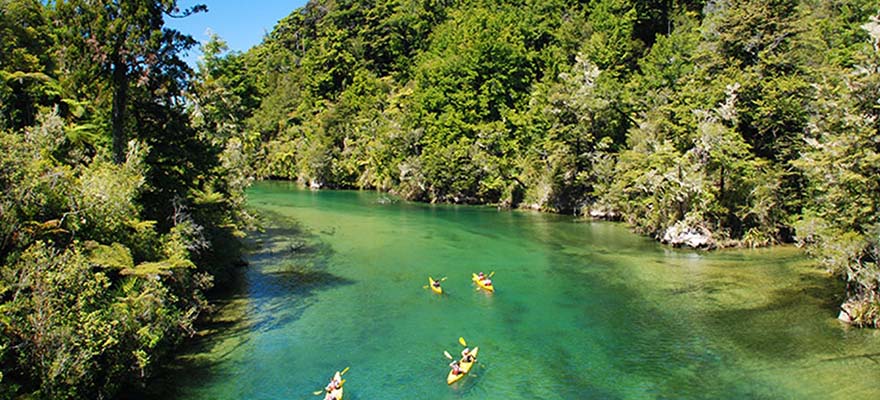 Choose The Perfect Paddling Destination For Your Next Adventure
Whether you want to explore the coastline, venture into the outback, or explore our famous reefs, you can find the perfect kayaking destination in Australia. Seasoned kayakers and newcomers alike will be blown away by the staggering natural beauty the country has to offer. Spend some time researching different destinations to find the right location for your next big paddle adventure.