Whether you are a hunter, a survivalist, or just someone interested in purchasing a Pocket Knife, you want to make sure you get the most bang for your buck. Settling for just any knife won't do. There are certain features you should look for when finding the best knife for you.
Hunters understand that hunting knives are an important tool. Knives not only offer a useful purpose for many people but their benefit also extends beyond any usability. They make wonderful keepsakes to be passed down through the generations, which is a reason you want to make sure you are purchasing a quality knife.
Before making your final purchase, here are some tips you should consider.
1. How Will I Use the Knife?
Ask yourself how you intend to use the knife you are buying. If you are a hunter, do you want to use your knife to skin a deer, or cut branches, or both? Maybe you are just looking for a specialty knife to have on hand. A good rule of thumb is to always begin your knife search process by choosing one that is best for the purpose you plan on using it for.
If you are searching for a general-purpose knife that you can use for a large variety of tasks, make sure it offers all the features you need. If you are looking for a multipurpose knife, you may want to consider a selection of multi-tools which also offer knives as part of the attachments. If you plan on cutting a lot of thicker materials such as rope, look for a blade shape in the hawk bill design or the recurve blade style.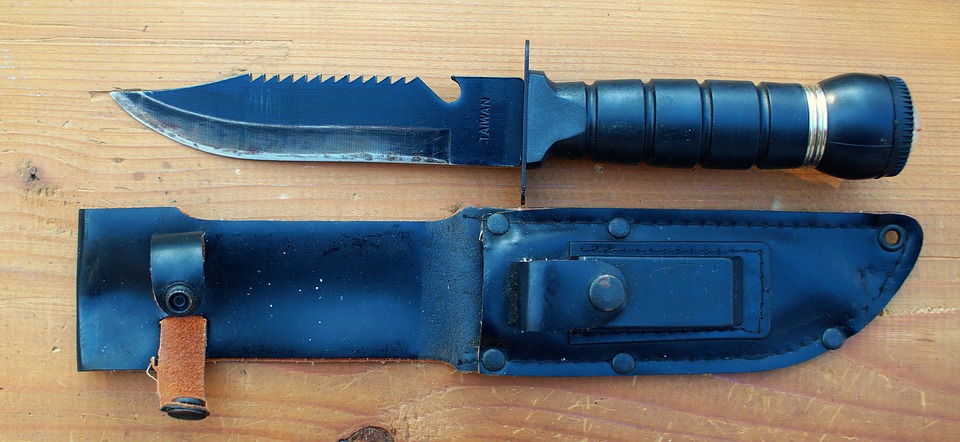 2. What Size Knife Do I Want?
While many people may consider bigger to be better, that isn't always the case when it comes to knives. Larger knives with much bigger blades don't really have any use other than being decorative; they just aren't practical.
The size you choose will really come down to your personal preference and practical uses. If you want a knife for hunting, to use for cleaning smaller game such as squirrels or birds, you will want something smaller that can fit in your pocket. If you are using your knife to go hunting for something much larger, you might want to choose something that is sturdier. One of the main features you want to think about, regardless of the size of your knife, is how it will fit into your hand.
3. What Type of Blade Do I want?
There are two types of blades when it comes to knives: fixed or folding. Fixed blades are fixed in a permanently open position while a folding knife has a pivot point to it that allows the blade to close when folded into the handle. Here are some considerations for each type of blade:
Fixed Blades
Much stronger and more durable because the blade also runs through into the handle, these types of blades are good for heavy-duty types of jobs.
These are easy to clean.
They have no moving parts, which makes it reliable.
These are much smaller in size, making them convenient to carry in your pocket or on your belt.
They are safe to transport.
These are a great choice for hunters who want a versatile knife for every day uses.
They have one-hand-opening mechanisms.
4. What Type of Design Am I Looking For?
Many knives have a few blade designs, such as a clip point, or skinning or drop point. When you are a hunter and want a knife to help with the bigger game, you may want to consider getting a drop point knife. This type of knife offers a thick, strong curved blade.
A clip point blade is much thinner, but it also has a well-defined point. It offers a benefit to those wanting to use it for hunting in terms of gutting, splitting, and skinning.
Skinning hunting knives really are great. They are used to separate the flesh from the skin, which can be a tedious process with a different type of knife.
5. What Type of Blade Material Would I Like?
The type of blade is another important thing to consider when you are buying a knife. It will determine just how well you are able to sharpen your knife and how it will hold up after it is sharpened. A great blade will have toughness, wear resistance, resistance to corrosion, and high edge retention. While there are many different types of blade materials available, the following are the best types on the market:
154CM: This is high-carbon steel that has a very high resistance to wear. It hardens to allow it to keep a smooth edge. It's best on smaller blades, as it is one of the brittle types of blade materials.
420HC: A Modicum carbon steel blade that is resistant to corrosion, but the lower hardening feature allows it to be easily sharpened.
S30V: This is a high vanadium type of steel that offers excellent resistance to wear and toughness. It is a little difficult to sharpen, but it holds its edge afterward.
The main considerations, in terms of the material used, are corrosion resistance, the hardness of the knife, and the toughness.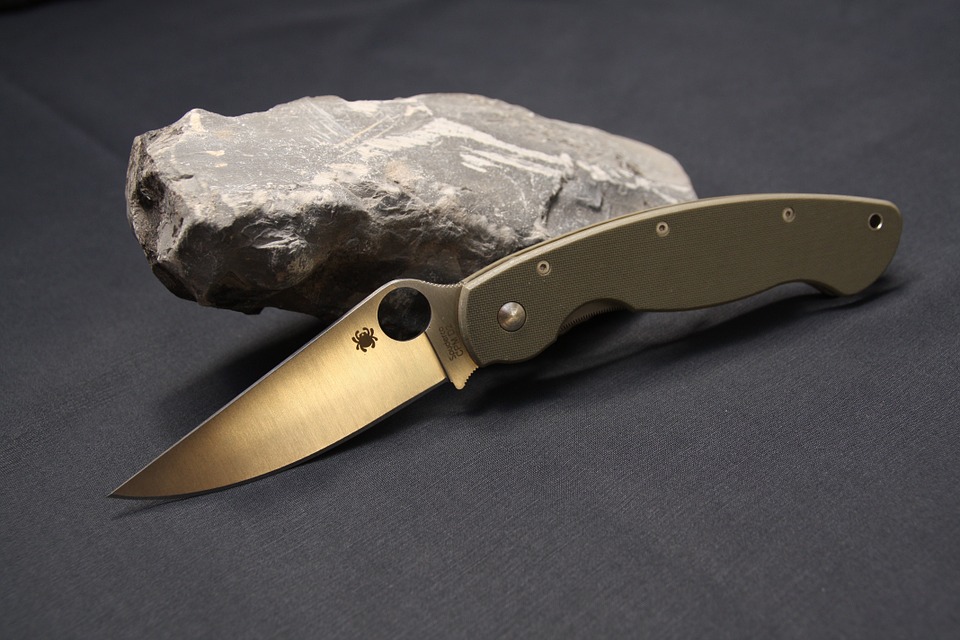 6. What Knife Handle Do I Want?
Many people overlook the handle when they are shopping for their knife. While leather, bone, and wood handles are very pleasing to the eye, they aren't as functional as other types. Handle materials like ABS, Zytel, and Kraton offer a great combination of grip and durability.
7. Consider Using a Sheath
A sheath provides a safe and secure way to carry your knife. It also protects it from the elements and from becoming dull. There are several styles of sheath and whichever one you choose will come down to personal preference.
You can attach them to a belt or backpack or even wear one around your neck, among other options. Materials for sheaths can be leather, nylon, or plastic. Some knives will come with their own sheath, which is a good indicator of the knife's quality. A poor sheath usually means the knife is also of poor quality. A quality sheath will cost almost as much as the blade it protects and carries.